The name SKINNORA is chosen by Kazi Naushin which carries the meaning of respecting your skin. Kazi Naushin is a famous beauty blogger of Bangladesh who has enormous knowledge on skincare and consults with people to get a problem free beautiful skin.
Also, SKINNORA has a strong consulting team trained by her so that anyone can get proper suggestions according to their needs.
SKINNORA is am online-based Bangladeshi website that offers 100% authentic beauty products. We purposefully seek out products that are natural, plant-based and packed with unique ingredients that are difficult to find anywhere else.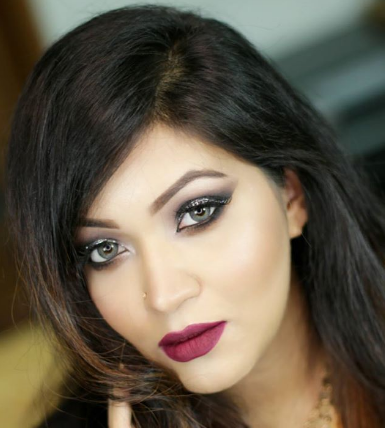 When you shop with SKINNORA, it's like spending time with a good friend, a friend who knows her skincare and always has great recommendations. Our online store is carefully merchandised to make your experience effortless and enjoyable, with in-depth product descriptions and detailed images that let you know exactly what you're getting. Plus, if you ever have questions or need a little skincare advice, we're more than happy to help. We even have tips on how to create your own customized Korean beauty skincare routine in just 10 simple steps.
At SKINNORA, it's our promise and pleasure to always bring the latest beauty trends and skincare innovations from Korea straight to your doorstep. It's a beautiful, continuous journey for us, one that we're excited to experience with you.
When we launched SKINNORA in Middle of 2019, we imagined a K-beauty store that was different than what was available. An online destination that offered only the very best of Korean beauty and skincare. Where shopping felt like spending time with a friend–who always had the best skin recommendations. A store that was as well-designed as it was well-curated. A place where customers were treated like friends. We hope that you've experienced this SKINNORA, and that you'll stick around for what's next, like exciting new brands and innovative products, plus more K-beauty content, including articles and videos.
Thank you for telling your friends and sisters and mothers and coworkers about SKINNORA. Thank you for gifting SKINNORA, liking our photos on Instagram, and sharing our posts on Facebook. Thank you for letting SKINNORA be part of your daily routine. We're so grateful for your love, support and skin success stories.
Many thanks and big hugs!
April, 2019
Started our group to help peoples
July, 2020
Started Our Blog
What Happy Customers Say?
"They have authentic products which are of high quality and at a reasonable price. I am using the some by mi snail truecica toner which is absolutely amazing. Thank you so much to provide such a nice product"
"Their products are highly authentic and their delivery process is very much early. The owner is amazing and his behaviour is so much friendly. Highly recommend this."